Hunting through Minecraft texture packs to spruce (or oak) up your next world? You've mined the last blocks to reveal a treasure hoard of options to pick from, as we've collected the best Minecraft texture packs out there.
Best of Minecraft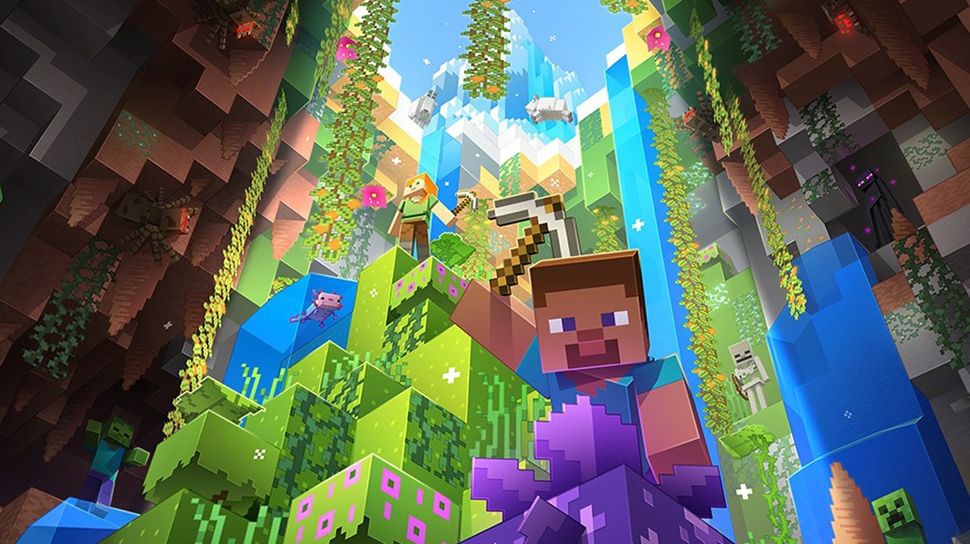 Minecraft update: What's new?
Minecraft skins: New looks
Minecraft mods: Beyond vanilla
Minecraft shaders: Spotlight
Minecraft seeds: Fresh new worlds
Minecraft texture packs: Pixelated
Minecraft servers: Online worlds
Minecraft commands: All cheats
While they're technically called resource packs now, they're definitely still the quickest way to revitalize your Minecraft style. Thankfully it's also still true that installing Minecraft texture packs is as simple as your first wooden pickaxe. Just follow along with the brief guide below and just moments after you'll be strolling through a brand new block wonderland.
The majority of the packs on this list are for the Java Edition of Minecraft. The Bedrock Edition does have some custom textures available through the Minecraft Catalog, so don't miss checking those out. For the packs on the list that have Bedrock versions available, they've been marked so you know what your choices are.
With Minecraft 1.20 named and revealed, and pre-release versions out, final release is imminent. As a result, texture pack creators will be stuck in the mines to labor on updates for their packs. With bamboo blocks, bookcases, hanging signs, and cherry blossom forests all making an appearance—plus the new Minecraft camel pals and the community voted Minecraft sniffer—texture pack designers are going to go through a lot of torches before they're finished updating things. When Minecraft 1.20 does goes live we'll be updating the list for 1.20 compatibility, and tracking as each texture pack gets revised. So whether you need them for brand new Minecraft worlds or to repaint treasured old favorites, here are a whole pile of options for renewing your visual diamonds into netherite—no trips to the nether required.
How to install Minecraft texture packs
Download the texture pack (It may come as a .Zip file. If so, don't extract it).
Start Minecraft and click 'Options'
Next click 'Resource Packs'
Now click on 'Open Resource Packs folder'
From here, drag the texture pack file into the folder
The texture pack should now appear in the list of usable add-ons
What's the difference between texture packs and resource packs?
As far as most people need to be concerned, there's no difference between a texture pack and a resource pack. If you do want a bit of Minecraft history though, Texture Packs are actually the deprecated system for adding new textures to Minecraft. All of the packs you'll find on this list are technically Resource Packs, the new system that allows you to add all sorts of custom assets to Minecraft like animations, fonts, sounds, and more, not just textures.
Minecraft default style texture packs
If you want to freshen up your Minecraft experience without getting acquainted with an entirely new look, a texture pack that's inspired by the game's default blocks is the way to go. These texture and resource packs often use higher resolution files than standard Minecraft but aim to keep the same style and feel.
Faithful Pack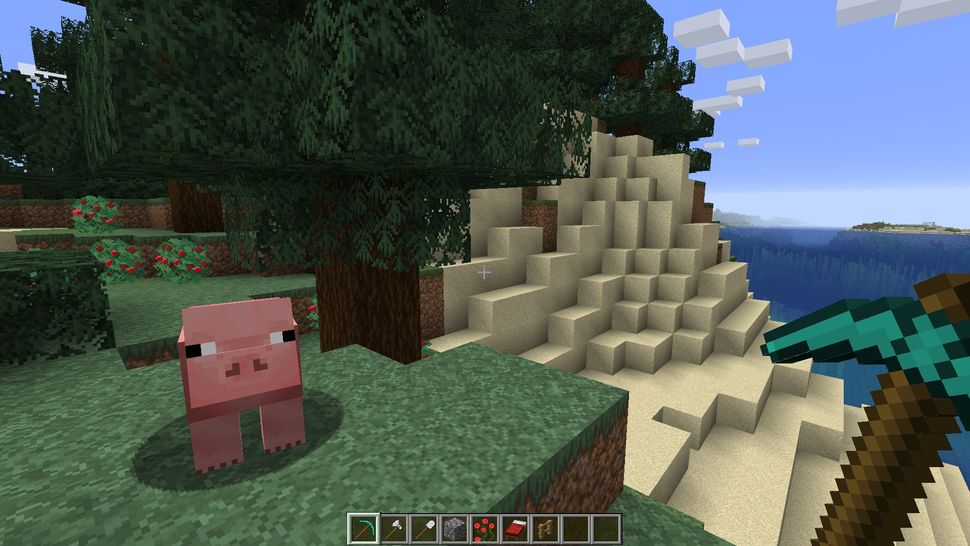 Version: 1.18 | Resolution: 32x32 | Faithful
Wait, isn't that just regular Minecraft? Nope, but it's no surprise you'd get them confused. The Faithful Pack doubles the resolution of Minecraft's textures while staying true to the source material. If you want a slightly refreshed look for Minecraft without straying far from the original, Faithful is the way to go.
Clarity
Version: 1.19 | Resolution: 32x32 | CurseForge (Bedrock available)
Clarity is a midpoint between a vanilla-style texture pack and an HD reimagining. While all its handmade textures have additional levels of detail, that increased fidelity doesn't come at the cost of losing the original spirit of Minecraft's aesthetic. The sheep look a little more sheeplike. Villagers have a bit more shading on their noses. But it's the Minecraft look you love—just with a bit more substance to it.
Depixel
Version: 1.19 | Resolution: 32x32 | Polyflore (Bedrock available)
Depixel is another double resolution texture pack that aims to stick close to Minecraft's original. It does take artistic license in places, like with that skeleton's slightly spookier face, but it does generally stay quite true to classic Minecraft. Consider this just one step past the Faithful Pack on the vanilla-to-stylized scale.
Bare Bones
Version: 1.19 | Resolution: 16x16 | Planet Minecraft (Bedrock available)
Bare Bones offers the answer to the question "do we really need leaves?" and that answer is "nah." This is another default-inspired pack, though this one takes some extra creative liberty by stripping down the default textures to an even more basic level. It's full of flat colors without any extra shades wasted on silly things like the illusion of texture. It's straightforward and to the point.
JustTimm's Vanilla Additions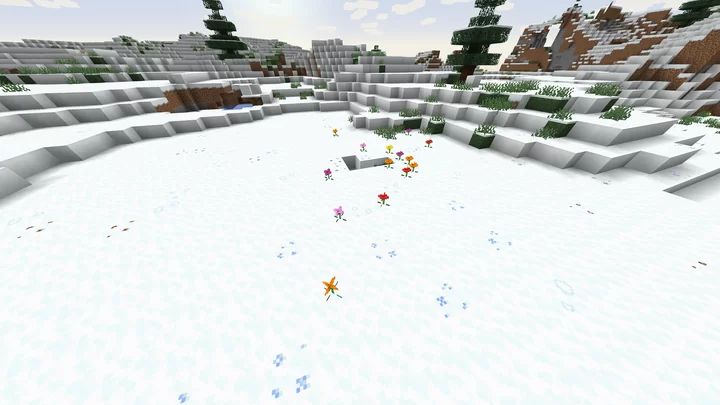 Version: 1.19 | Resolution: 16x16 |Planet Minecraft
At first glance, Vanilla Additions doesn't appear to change much, but the magic is in the details. This pack is designed to maintain the original look of Minecraft while adding smaller things that liven it up with more variety. More varied mods, textures that change depending on the biome, and more dynamic UI. If you like how Minecraft looks already, this just makes it a bit better.
Minecraft realistic texture packs
If you want exceptionally-detailed textures for your 3D block worlds, some creators have made texture packs with resolutions of 512 pixels (or more). These are the most realistic Minecraft texture packs around. Some HD texture packs require using Optifine and most recommend using a shader pack for ultimate beautification. You can pick your favorite from our list of best Minecraft shaders.
There are a lot of work-in-progress HD texture packs out there, some of which you'll have to pay to get the complete versions of. We've included the best free options here for you, but if you're dedicated to the HD life, you may also want to keep an eye on Stratum and Realistico.
LUNA HD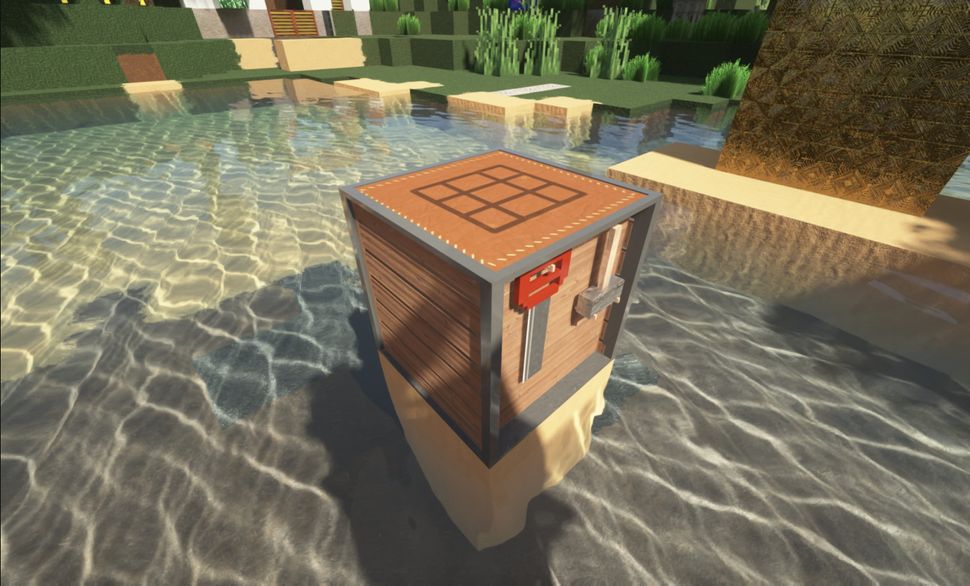 Version: 1.19 | Resolution: 512x512 | Luna
LUNA HD is one of the best realistic texture packs for Minecraft. To get access to the high-end packs you'll need to sign up to the team's Patreon, you can download the 32x pack as a taster and then sign up for higher resolutions.
LB Photo Realism Reload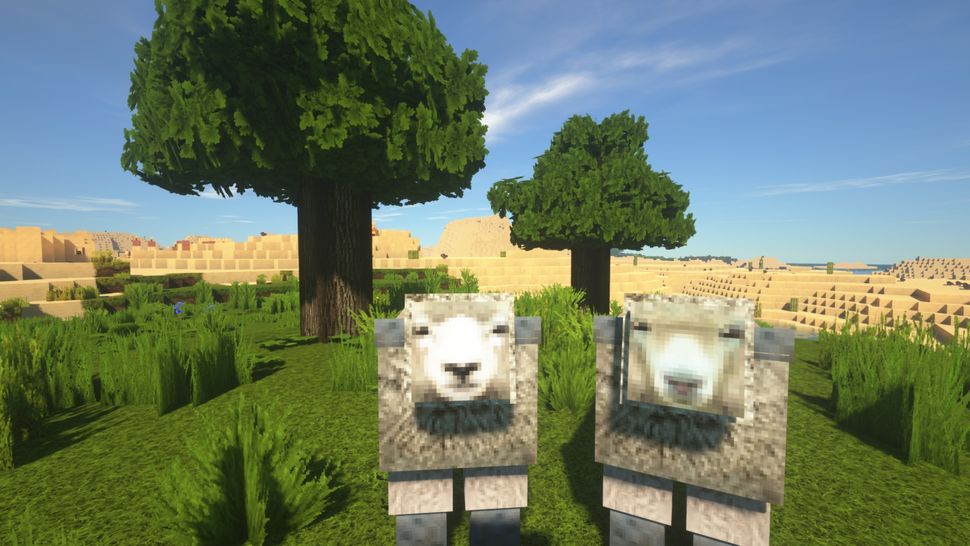 Version: 1.18.2 | Resolution: 512x512 | CurseForge (Bedrock available)
LBPR may be the best all-around HD texture pack choice thanks to the years of work and history from various artists that it's been built on. Animals, villagers, ores, trees, and terrain are all represented in high resolution textures with some stylistic choices that deviate from the vanilla look.
RTX Ray Tracing Pack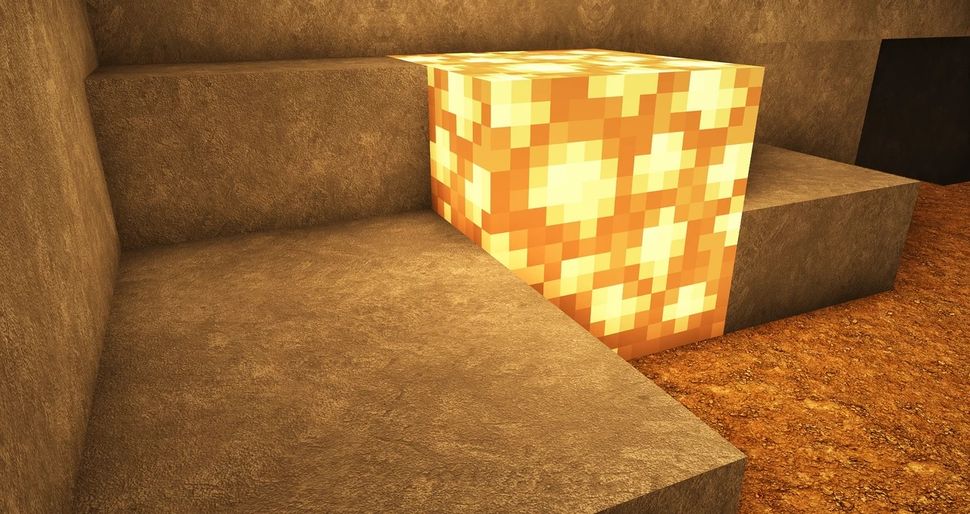 Version: 1.17.1 | Resolution: 1024x1024 | Planet Minecraft
Don't worry, this texture pack doesn't actually require an RTX-capable graphics card. This is a set of textures originally made by RazzleBerries with Nvidia to show off their Minecraft RTX mode for Minecraft Bedrock. It's been converted to Java edition by Arkadya. This isn't a full texture set, only including some bricks, concrete, planks, and a few other blocks. You probably won't be playing in survival with it on, but it's neat to use for screenshots!
Misa's Realistic
Version: 1.19 | Resolution: 6