Tech companies have been going all out with the interesting colourways this year, and it looks like matcha green is the new in-thing when it comes to gaming PC cases. I for one am glad we're moving away from stark black and white designs, as opposed to clinging to the RGB fuelled cyberpunk aesthetic we've been carrying on with for years, but what's going on with this matcha green PC case trend?
Milling about the show floor at Computex over the past week, it's clear there's less of a focus on boring black PC parts than we've seen in the past. Between the gaudy origami PC cases from InWin I spotted, and the plethora of incredible case mods scattered around the booths, it looks like the monotone monoliths of yesteryear could seriously end up taking a back seat against a wealth of colourful goodies.
Of course, colourful bits are often a clever way that companies draw people in at shows like Computex, and often they never come to fruition being written off as "show colours". I've been assured the ones I've seen, however, will actually be making it to market.
Some vibrant and others more on the pastel side, there's now so much to choose from when it comes to PC parts. In particular, matcha green has made an appearance at almost every booth I've visited this year.
Thermaltake's booth was very green indeed. Not only does the Ceres 300 TG and Tower 200 (the company's refresh of the Tower 100) come in Matcha Green, there's also a Turquoise and Racing Green option among the standard black and white. I'd have called the latter Forest green, actually, which would have made it all the more appropriate considering the swathes of green surrounding the host city of Taipei.
Sadly, the new CTE C700—a slimmed down version of the full-tower CTE C750 we tested recently—doesn't look to have been included in the tea-stained fad, but I can at least feel confident that this is indicative of a wider trend in the industry.
Fractal's new Terra PC case is a Scandi inspired Mini-ITX design that comes in a few colourways, but the best of all was "Jade". Essentially it's a matcha green that's a little bit shiny thanks to the anodisation process. It's gorgeous, refined, and totally has the potential to blend with modern, minimalist design trends.
"We had this epiphany in the office where we just realised we all play games. We're not making a product for 'the gamer', we're making a product for ourselves," Fractal's head of PC, Victor Elveljung, tells me. "With our products, we hope that more and more people will not hide it in the basement."
By steering away from only offering plain black colourways, companies are able to cater to the less RGB-inclined among us. I'm confident the industry as a whole is slowly starting to realise that PC gamers are much more eclectic when it comes to design trends today; we do care about matching our PC case with the sofa and the TV stand, rather than having our gaming PC stick out like a sore thumb.
Your next upgrade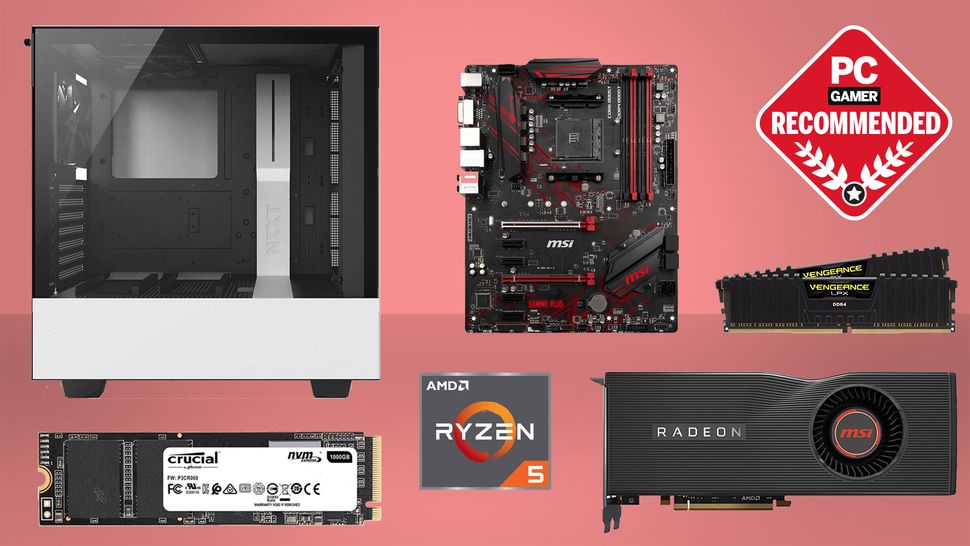 Best CPU for gaming: The top chips from Intel and AMD
Best gaming motherboard: The right boards
Best graphics card: Your perfect pixel-pusher awaits
Best SSD for gaming: Get into the game ahead of the rest
And although the more subtle pastel colours appear predominantly to be coming in at smaller form factors, I can see it moving into the full-tower space once companies realise we're all serious grown-ups now. We've been seeing pastel peripherals a lot more recently, so to have PC cases to match is a logical next-step.
I did a little digging around this obsession with matcha green in particular, too. One spokesperson told me the trend is an "ode to Computex". Essentially, the green tea look is a nod to the host country of Taiwan's rich, tea-based history, currently being kept alive through the youths' obsession with bubble tea, and now in pastel PC cases apparently.
Sipping some green tea with a Taiwanese spokesperson from MSI after the show, she tells me "Only old people drink hot tea." And I have a feeling we're going to be saying that about owning stark black PC cases in the not-too-far future, too.