For a gaming PC, there's no better value CPU than a Core i5. For most of 2022, we recommended the Core i5 12600K for the best gaming CPU (opens in new tab) and the Core i5 12400 as the best gaming CPU on a budget. Last year, the Core i5 13600K (opens in new tab) took over the top spot. And today, the Core i5 13400F pushes Alder Lake out of the runnings with an even more impressive specification for the money.
The Intel Core i5 13400F is a processor I've been waiting patiently to test since I first heard wind of it last year. You'll understand why once you read these specs: A 10-core processor made up of six Performance-cores (P-cores) and four Efficient-cores (E-cores), the Core i5 13400F has a total of 16 threads. Its fastest cores will run up to 4.6GHz out of the box, a clock speed that wouldn't have seemed out of place on the box of a Core i7 only a few years back.
For that impressive spec, the Core i5 has been given an Intel-recommended price tag of $196. Consider the other options: that's a handful of dollars more than the Core i5 12400 (opens in new tab) from last year, or $33 cheaper than AMD's Ryzen 5 7600.
All of which means, as someone who has been happily running an Intel Core i7 6700K over the past six or seven years, and which now resides in a PC I built for my partner, this is the first time I've considered upgrading that chip for something newer.
Core i5 13400F specs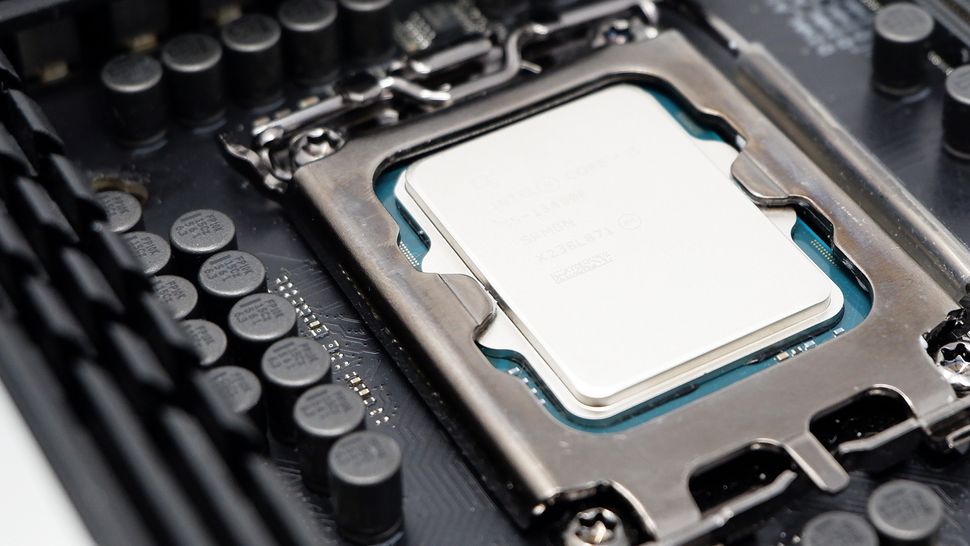 Cores (P+E): 6+4
Threads: 16
L3 Cache (Smart Cache): 20MB
L2 Cache: 9.5MB
Max P-core Turbo frequency (GHz): 4.6
Max E-core Turbo frequency (GHz): 3.3
Unlocked: No
Graphics: No iGPU
Memory support (up to): DDR5 4800MT/s, DDR4 3200MT/s
Processor Base Power (W): 65
Maximum Turbo Power (W): 148
RRP: $196
It really is seriously impressive on paper. And in the test bench it continues to impress.
The Core i5 13400F is only a handful of frames shy of the Core i9 13900K in Total War: Three Kingdoms, Metro Exodus, and F1 2021. In Far Cry 6, this chip is significantly slower than Intel's high-end processors, however, showing Far Cry 6 to be a more CPU-limited game than the others. To a lesser extent, the same is true for Shadow of the Tomb Raider.
Yet even in these two games where the Core i5 13400F falls off the pace of the faster 13th Gen processors, it remains quicker than last year's best gaming CPU, the Core i5 12600K. It's also significantly faster than the Core i5 12400, though is more power-hungry for it.
Gaming benchmarks
The Core i5 13400F doesn't support BCLK overclocking, however, and that was something we absolutely adored about the Core i5 12400. Intel blocks multiplier overclocks with all but its K-series chips, meaning neither the Core i5 13400F or Core i5 12400 should have been able to do it, but a few motherboard manufacturers made BCLK overclocking available to non-K 12th Gen processors. With one such overclock in place, at 4.8GHz, the Core i5 12400 actually manages to top the Core i5 13400F in some games.
That said, I'd still take the Core i5 13400F for the extra cores any day, even if it meant giving up the illicit overclocking capabilities of its predecessor.
AMD has a competitive stack of Zen 4 chips to compete with Raptor Lake today. While its 3D V-Cache chips look set to be the most competitive versus Intel, they're far too pricey for comparison with this Core i5. Instead, the i5 13400F is going head-to-head with the Ryzen 5 7600X, a $299 chip that's more like $250 in today's market, and the $229 Ryzen 5 7600.
Content creation and synthetic benchmarks
Test rigs
Intel
Motherboard: Asus ROG Strix Z690-F Gaming WiFi
Storage: 2TB Sabrent Rocket 4.0 Plus
Cooler: Asus ROG Ryujin II
PSU: Gigabyte Aorus P1200W
AMD
Motherboard: ASRock X670E Taichi
Storage: 1TB WD Black SN850
Cooler: Corsair H100i RGB
PSU: NZXT 850W
Shared
Memory: G.Skill Trident Z5 Neo DDR5-6000 CL30 2x 16GB
Graphics card: Nvidia RTX 3080 10GB

In our testing, neither the Core i5 13400F or Ryzen 5 7600X can claim an outright win across the testing suite, though when AMD's chip is faster, it is quite a bit faster. AMD's chip does come out as the clear winner on the productivity and content creation side of things, but it is that much more expensive for it. AMD-compatible motherboards also fall on the expensive side versus the cheaper Intel-compatible 600-series boards, so overall costs will probably tack on around $100 more for the X-series AMD option. That said, the Core i5 13400F is around $210 on Newegg at time of writing, and the Ryzen 5 7600 is only $229.
Intel's platform is surprisingly cheap for the inclusion of both the latest 700-series motherboards and older 600-series motherboards. Similarly, we're saving a little cash here on the 'F' designated model. The 'F' denotes the Core i5 13400F's lack of integrated graphics, which isn't a deal breaker by any stretch of the imagination. Generally, that integrated GPU isn't going to come much in handy for gaming, and even today's cheapest discrete graphics card will outperform it by a country mile.
I would recommend pairing this CPU with either AMD's RX 6600 (opens in new tab) or RX 6600 XT (opens in new tab), two GPUs that have mightily improved in standing due to recent price cuts. A recent price cut to Intel's Arc A750 (opens in new tab) means you could also go all-Intel on a budget and see some impressive 1080p performance, too. But make no mistake, a higher-end GPU will still perform well with the Core i5 13400, as per our benchmark results using an RTX 3080.
Thermals and power draw
There is something else to say on the Core i5 13400F. Unlike the other 13th Gen processors we've reviewed so far, the Core i5 13400F doesn't utilise all the benefits available to the new Raptor Lake architecture. It's complicated.
Intel is using both new Raptor Lake and old Alder Lake dies for the Core i5 13400F. The final product is the same, regardless of which die is under the hood, but this does mean that you don't see the L2 cache increase that Intel introduced with Raptor Lake on the Core i5 13400F. But before you think this is only an Alder Lake chip in disguise, while that's technically true, the Core i5 13400F does come with more cache than the Core i5 12400F as a result of having more cores. It just doesn't include more L2 cache per core like the higher-end Raptor Lake chips.
A reminder of the difference in cache per core between Alder Lake and Raptor Lake:
Raptor Lake: 2MB L2 per P-Core + 4MB L2 per E-core cluster
Alder Lake: 1.25MB L2 per P-Core + 2MB L2 per E-core cluster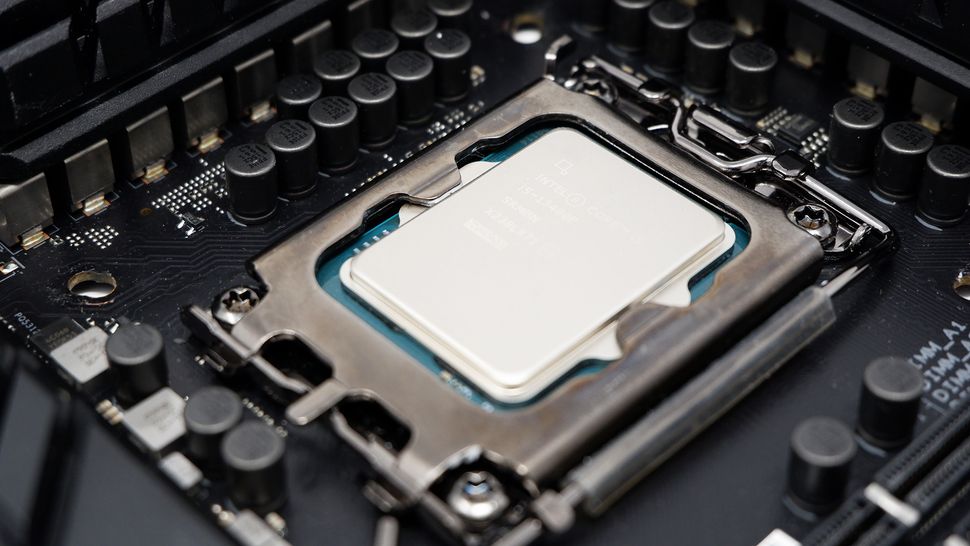 To try and put it more plainly, the Core i5 13400F is either a Core i5 12600KF in a downclocked disguise or made to look like one. It's fairly immaterial which you actually receive, but you can find out whether you have a Raptor Lake or Alder Lake die from the CPU revision listed in applications such as CPU-Z. A B0 stepping is Raptor Lake and a C0 stepping is Alder Lake. Our review sample is a C0 chip.
With that out of the way, let's get back to the good stuff: the Core i5 13400F. This chip is officially the good stuff. There's a lot to like about this processor, from its speedy gaming performance to the 10 cores under the hood, enough to make any older four-core CPU feel extremely outdated. While the Core i5 13600K remains the pick for the best gaming CPU, and AMD is very competitive in the ~$275 market, Intel's Core i5 13400F is a shoe-in for the best budget gaming CPU in 2023.