***Update: Prime Day is over now, so all these deals are now expired***
If you haven't noticed, Amazon is the go-to place right now for discounts and offers on PC parts and peripherals—you can check out all the best Amazon Prime Day deals here. Their summer sales event for Amazon Prime members is a bit of a bonanza only surpassed by the usual Black Friday and January sales periods that feel more traditional, from those big ticket items you've been waiting to crash in price.
However, such is the impact of Prime Day and the number of shoppers it draws in— other companies are keen to get involved too. Because a lot of us are already in the mood for PC gaming deals, you'll see retailers like Walmart, Newegg and BestBuy trying to jump on that bandwagon with offerings of their own—sometimes with deal periods spanning longer time periods than Amazon's. Which means, overall, your chances of picking up a deal—be it one of the best gaming monitors, best SSDs for gaming or best graphics cards—are looking pretty healthy indeed. To illustrate this, here's a selection of ten of the best of the rest from other retailers such as Walmart and Newegg.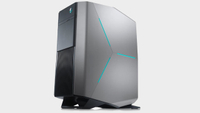 Alienware Aurora gaming PC | i7-9700K | RTX 2070 8GB | 16GB RAM | 256GB SSD | $1399.99 at Dell (save $530)
Serious savings on this seriously nicely spec'd gaming PC from Alienware available at Dell now. That's basically a quarter off this machine.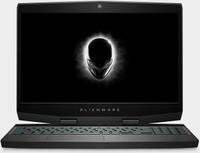 Alienware M17 gaming laptop | 17.3" 1080p IPS | Core i7 | RTX 2070 8GB | 16GB RAM | 256GB SSD + 1TB HDD | $1499.99 at Dell (save $850)
If you want a powerful portable machine, maybe as a desktop replacement you can take on the road, this is a solid discount—the same laptop is going for $1,900 elsewhere. (Expired)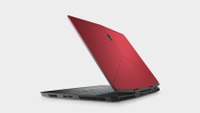 Alienware M15 gaming laptop | 15.6" 1080p IPS | Core i7 | RTX 2070 8GB | 16GB RAM | 256GB SSD + 1TB HDD | $1699.99 at Dell (save $710)
The 15" version of Dell's laptop also marks a fine saving on a powerful and quite future proof (as far as that is possible) gaming laptop. To have all that power in a portable rig is quite something and, combined with the saving, this won't last long.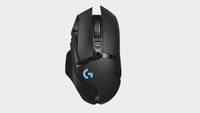 Logitech G502 gaming mouse | $45.99 at Walmart (save $8.01)
This is nearly the lowest price we've ever seen this mouse and so it offers great value. Particularly given Logitech's great gaming pedigree. (Expired)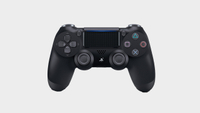 Dualshock 4 controller | $39.99 on Ebay (save $20)
Our favorite controller for PC is cheaper new on Ebay than on Amazon. If you wore one out playing Sekiro, time for a new pad. Comes in red, black, gold, and transparent!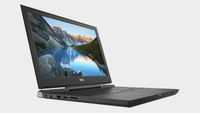 Dell G5587-5542BLK-PUS | 15.6" 1080p | i5-8300H | GTX 1060 | 16GB RAM | $779 at Walmart (save $320)
Mmm, number soup for a name. But still, this is a decent deal and offers a particularly good option for a first timer's gaming laptop.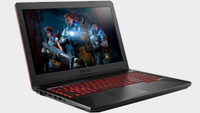 Asus TUF Gaming FX505 | 15.6" 1080p IPS | Ryzen 7 R7-3750H | GTX 1660Ti | 8GB RAM | $899 at Walmart (save $200)
Another well-balanced laptop, this time with a Ryzen CPU. Not mind blowing, but offering good value and able to play all the latest games very well, with high visual fidelity.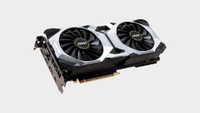 MSI GeForce RTX 2080 8GB Ventus OC | $659.99 after rebate at Newegg (save $70)
RTX 2080 prices are starting to fall with the arrival of the Super cards. MSI's overclocked 2080 Ventus is at its lowest price yet at $630 after coupon and rebate. (EDIT: The coupon code no longer works, but $659.99 after rebate is still a good deal.)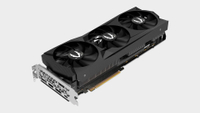 Zotac GeForce RTX 2080 AMP 8GB + Wolfenstein & Control | $669.99 (save $10 with promo code VGASAV35B)
Zotac's RTX 2080 is also now at one of its lowest prices yet. For just $670, you can snag this top tier card and receive the ray-tracing ready Wolfenstein: Youngblood and Control for free.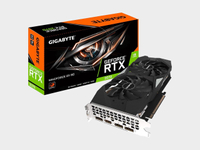 Gigabyte RTX 2070 | $429.99 at Newegg (save $50 w/ code: FANTECH14)
Gigabyte's RTX 2070 (not a Super variant) is one of the lowest prices on a 2070 we've seen, running straight reference clocks. It should still be a bit faster than an RTX 2060 Super. Use promo code FANTECH14 to save $50.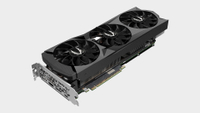 Zotac GeForce RTX 2070 AMP Extreme 8GB | $449 on B&H Photo (save $100) With the RTX 2070 Super on the way, Zotac's flagship RTX 2070 AMP Extreme is now at its lowest price yet. This factory overclocked card is one of the better 2070 SKUs to snag at this price point.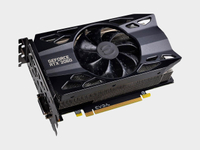 EVGA RTX 2060 SC | $279.99 at Newegg (save $30)
If you prefer EVGA to MSI (see below), or want to save another $15, this is now the cheapest 2060 card we've seen. It comes with a modest factory overclock, but do note that it's a triple slot cooler. (Expired)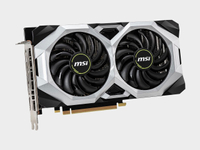 MSI RTX 2060 Ventus | $294.99 at Newegg (save $65)
The 2060 Super might sound more exciting, but right now is the first time we've seen RTX 2060 cards fall below $300. It's still faster than a 1070 Ti, plus ray tracing support. Use promo code FANTECH14EA for $50 off, plus a $15 rebate card. (Expired)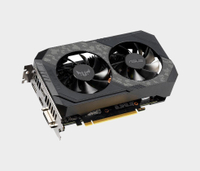 Asus GTX 1660 Ti TUF | $279.99 (save $60 w/ promo code EMCTCUA27 and rebate card)
This card is $40 less than the $280 launch price, and after rebates it's the lowest price we've seen on any 1660 Ti. Use promo code EMCTCUA27 to save $40, and remember to send in for that rebate too.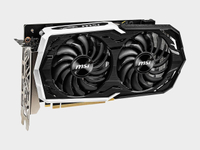 MSI GTX 1660 Ti Armor | $254.99 at Newegg (save $40 w/ promo code FANTECH52 and rebate card)
The GTX 1660 Ti is about as fast as the GTX 1070 Ti, and after rebates you can snag one for only $255, about as low as we've seen. Use promo code FANTECH52 for $25 off, plus a $15 rebate card.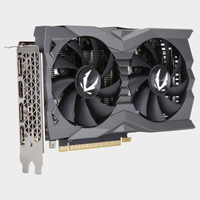 Zotac GTX 1660 Twin Fan | $199.99 at Newegg (save $40)
The GTX 1660 is an efficient card that performs a bit faster than a 1060 6GB. This is the first time we've seen it fall below $200. Use promo code FANTECH142 for $40 off. (Expired)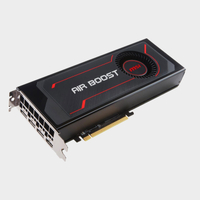 MSI RX Vega 56 Air Boost | $229.99 at Newegg (save $80)
Fancy a previous generation AMD Vega GPU, at the lowest price we've seen? It's not that much slower than the RX 5700, for about $120 less. Use promo code VGASAV335 for $60 off, plus a $20 rebate card. (Sold Out)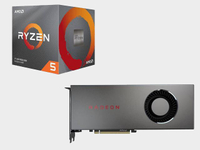 AMD Ryzen 5 3600X | Radeon RX 5700 | $559.88 at Newegg (save $40)
A decent deal if you're looking to get some current-gen components. The Ryzen 5 3600X is a six-core, 3.8 GHz (4.4 GHz max boost) CPU, and the RX 5700 is one of the best frame-per-dollar GPUs.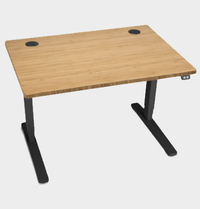 Uplift Height Adjustable Standing Desks (save $100 of $999+ w/ code: PRIME2019)
Tired of sitting for long stretches? Try standing for a spell! A height-adjustable standing desk lets you do both, and if you're willing to spend a grand or more one of Uplift's models, you can shave $100 off the price.