The best racing games on PC have a long history, and it goes all the way back to the '80s. There are classic racing games like Midtown Madness and Need for Speed and newer additions like Forza Horizon 5. The options are open, even if you want a racing sim game like iRacing, too. Here's our list of the best racing games you can play right now.
Best of the best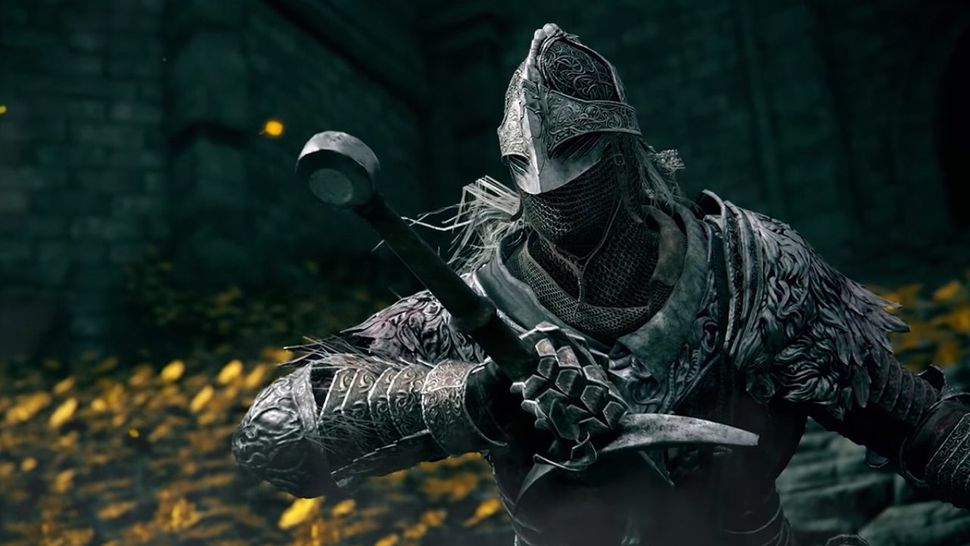 2023 games: Upcoming releases
Best PC games: All-time favorites
Free PC games: Freebie fest
Best FPSes: Finest gunplay
Best MMOs: Massive worlds
Best RPGs: Grand adventures
Below are the best racing games. You'll find hardcore sims like the challenging Project CARS 2, but also offbeat choices like the criminally underrated Driver: San Francisco—a satisfying driving game with a weird body-hopping system. We play fast and loose with the definition of 'racing game' here. If it's got wheels, it's fair game. But you'll find these games have one thing in common: they will offer a great driving experience, and they'll feel great when you're behind the wheel.
If you want to take your driving simulation experience to the next level, check out our handy list of the best steering wheels for PC.
And for more articles about the very finest experiences in PC gaming, check out our lists of the best strategy games on PC, best free PC games, the best FPS games on PC, and the best puzzle games on PC.
Sim racing games
Project CARS 2
Release date: 2017 | Developer: Slightly Mad Studios | Steam
This is the racing sim that attempts to do it all: ice racing on studded tires around Swedish snowdrifts. Karting in the Scottish highlands. Rallycross within Hockenheim's infield section, mud splattering across everything and everyone. LMP1s hurtling through Imola, Indycars defying gravity at Daytona Speedway - and when you really get bored, Honda Civics trying to make it up Eau Rouge without stalling.
More miraculous than the sheer breadth of content in Slightly Mad's sim sequel is the fact they pull it all off. Loose surface racing feels just as convincing as hitting the track in a road-legal car, and the fidelity it conveys to your hands as you try to bully a car into the apex with its force feedback support is best-in-class stuff. Several racing drivers across numerous disciplines acted as consultants during development, and it really does show. A strong eSports scene is now solidified around Project CARS 2, and such is the depth of simulation that for young aspiring drivers, this might well be a fitting substitute for time on track.
iRacing
Release date: 2008 | Developer: iRacing Motorsport Simulations | iRacing
With its regular online racing leagues and meticulous car and track modelling, iRacing is as close to real racing as you can get on the PC.
That also means iRacing is something you need to work up to. It has no meaningful single-player component and, with its subscription fees and live tournament scheduling, it requires significant investment. Oh, and a force feedback wheel is quite literally required here - that's not us saying the gamepad support is poor. The game just won't let you race unless you have a wheel.
But for a certain class of sim racing fan, there is nothing that compares. The very best iRacing players often compete in real motorsport too, and make a career out of eSports sim racing. And having first released now over a decade ago in 2008, it's consistently stayed astride with the latest simulators each year. Quite an achievement.
Read more: iRacing review
F1 2020
Release date: 2020| Developer: Codemasters | Steam
Codemasters' F1 series has offered comparable depth in its career mode for a few years now, but creating and managing your own team really does make a difference to the emotional attachment you'll feel. From press interview answers to choosing the right teammate, you're responsible for your results to the point where you can clearly trace any failure back to a poor decision that you made.
While there are moments of genuine edge-of-your-bucket-seat excitement in F1 2020 as your rival exits the pits right beside you into Turn 1, there are also countless regulations to follow and necessary management of components' lifespan that makes F1 a far more cerebral racing game than some of its peers.
This is a brilliant, great-looking F1 sim and just keeps getting deeper the more you look into it. It's very familiar, certainly, and still lacks the quality of car damage it had 10 years ago. It could also use a little more flair and personality in its presentation. But you'd need to have a massive chip on your shoulder not to say that F1 2020 is magnificent. It's simply a superb game.
Read more: F1 2020 review
Assetto Corsa Competizione
Release date: 2019 | Developer: Kunos Simulazioni | Steam
To be brutally honest, the sim racing world probably wasn't on the edge of its seat for an officially licensed game of the Blancpain World Endurance series. As motorsport licenses go it's a bit on the niche side, but as it turns out it was just what the Assetto Corsa franchise needed.
Kunos Simulazioni's 2014 game had a lot going for it, including a handling model to rival the very best and excellent wheel support, but there wasn't much singleplayer structure. As for polish, forget about it. What this license gives its successor is an inviting championship structure with different vehicle categories and highly scalable endurance racing across treasured circuits like Paul Ricard, Spa Francorchamps and Circuit de Catalunya. The handling is better than ever through a good force feedback wheel, and it nails the day/night cycles - a must for an endurance racing sim, really.
Read more: Assetto Corsa Competizione is a rigorous, authentic racing sim, but only the hardcore need it right now
MotoGP 18
Release date: September 2018 |Developer: Milestone | Steam
Two wheels might be considered blasphemy in some corners of the racing community, but for all those willing to divide the usual wheelbase by half, Milestone's licensed MotoGP sim offers quite a rush.
Motorcycle racing is inherently exciting - the lean angles, suicidal overtakes and acceleration rates just make for a great spectator sport. And Italian superbike specialists Milestone really nail that feeling of terror and bravery of being on a factory MotoGP bike. The Codemasters F1 games are obviously a big inspiration, to put it politely, but the upshot for anyone playing it is a layer of career simulation on top of the racing. Work your way up through slower categories, build a reputation, and hold out for that big team ride.
RaceRoom Racing Experience
Release date: 2013 | Developer: Sector3 Studios | Steam
This is the descendant of SimBin's once-mighty racing empire. Think of it as GTR Online: it's the ruthlessly-authentic car sim you remember, but retooled for online free-to-play. The GT racing is beautifully modelled and captured through a good force feedback wheel, the online competition fierce and well-structured, and the catalog of cars and tracks deep enough to really specialise in a certain series thanks to that free-to-play model.
...Which is also its weakness. Once you get the cars on the track, it's all terrific and familiar. But off-track, RaceRoom is all about selling you bits and pieces of the game. Pick a series you want to race, and immerse yourself in it. There's more than enough to learn about vintage touring cars to occupy you for months, if not years, before you need to go dribbling over the in-game store menu again.
Read more: RaceRoom Racing Experience: Simbin's attempt to leave no vroom for improvement
rFactor 2
Release date: 2012 | Developer: Image Space Incorporated | Steam
rFactor will probably always feel rough around the edges, but it's the heir to one one of the PC's great racing games and one of the most impressive modding communities in the