A couple of years back I had the pleasure of being part of the judging panel for Cooler Master's Case Mod World Series (CMWS), a PC building contest that, frankly, blew my humble PC building sensibilities out of the water. Since then, the company has been working on bringing a couple of gaming PC designs to market based on design entries from the contest.
The results are the Cooling X and Sneaker X systems, both of which really seem to capture the wild and wonderful essence of the CMWS.
Both coming in as compact designs, the Sneaker X is a literal shoe design with high-end components packed into a Mini-ITX case that's just 650 x 306 x 651mm / 25.6 x 12.0 x 25.6 inches in size.
The Cooling X is a little larger at 266 x 149.4 x 371.6 mm / 10.5 x 5.9 x 14.6 inches, and features a liquid-cooled RTX 4080 and AMD Ryzen 9 7950X with the side panels also doubling as liquid-cooling chambers.
If that's not a smart use of space, I don't know what is.
Our Tyler W put the name of the Sneaker X into perspective for me, "Like a Sneaker but more Xtreme (because it's not a sneaker, it's a computer)." It has similar vibes to NZXT & RTFKT's RTX 3080-powered sneaker PC, though it's got space for a chonky RTX 4080 inside that Mini-ITX case. It also comes with Cooler Master's Flux 360 Special Edition radiator, though there's only space for a single 2.5-inch SSD drive bay.
I had the pleasure of speaking to JDMF, makers of the original design for the Sneaker X that won the contest. They said the build took around 10 weeks from design through to completion, and that they would have liked to have included more patterning and nicer colours. For the standard version it looks like Cooler Master has stayed pretty true to the original design.
There is talk of special edition colourways in the press release, though, so it will be interesting to see if we get some versions with funky patterning.
Your next upgrade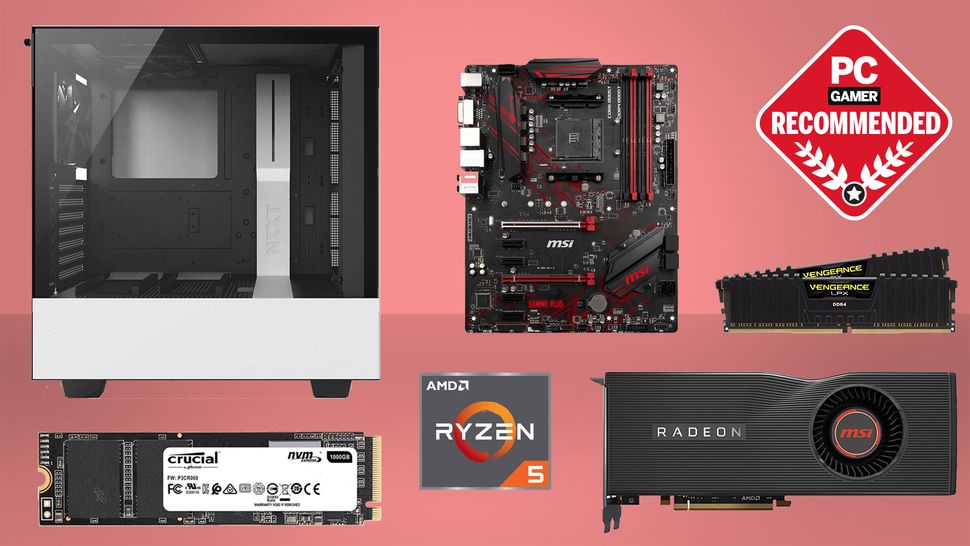 Best CPU for gaming: The top chips from Intel and AMD
Best gaming motherboard: The right boards
Best graphics card: Your perfect pixel-pusher awaits
Best SSD for gaming: Get into the game ahead of the rest
My main concern in the Sneaker X coming to market is cooling. With JDMF having run into so much trouble bending the water tubes around inside such a small case originally, we'll have to see how it fairs on the cooling side of things.
Here's the original JDMF sneaker PC worklog, for the full story.
Cooler Master is calling the Sneaker X "a fusion of luxury and performance." So if plonking a giant shoe on your desktop says luxury to you, then this ridiculous $5,999 gaming PC may be the system for you, coming early July. Otherwise, in late June the slightly more subtle Cooling X will be in stores. That might be more up your street, though it does come in at a slightly more expensive $6,999.
That's about a $3,000 dollar premium on what we'd expect to pay for a system of this spec, so maybe weigh up the options on our cheap gaming PC deals page before you dive in. I might just print a sneaker sticker and pop it on the side of one of the ones on that list instead, because my wallet is hurting just thinking about a $7,000 gaming PC.