Look, we know all about slipping a Hearthstone game in now and then while working from home, but that doesn't mean we're not working hard. Some tech bosses, however, are convinced that their work-from-home employees are conspiring against them in ridiculous ways.

James Clarke, CEO of a digital marketing firm in Utah called Clearlink, recently held a virtual town hall to address concerns about the company's forced return-to-office policy. He accused many of his employees of "quiet-quitting," took a shot at working moms for spending time with their kids, and told employees they need to make sacrifices, like selling their dogs.

This policy reversal came after the company had assured employees in October that no one would be forced to return to the office, according to internal emails read by Motherboard (via Gizmodo). The new policy will require all employees living within 50 miles of its Draper, Utah offices to show up four days a week.

The video was posted online, but Clearlink took it down after filing a copyright complaint. Motherboard did acquire the video and re-posted an edit with all the wild highlights, including the CEO telling his employees, "I challenge any one of you to outwork me, but you won't," or him being upset after being compared to a "Wall Street felon."
"I've sacrificed, and those of you that are here have sacrificed greatly to be here as well—to be away from your family," Clarke said in the town hall. "I learned from one of our leaders that, in the midst of hearing this message, went out and sold their family dog."
Clarke followed up by saying it "broke his heart" as he is at the "head of the humanization of pets movement."
Clarke didn't stop there. He accused a group of employees of "quiet quitting" and claimed 30 employees had "not opened their laptop in one month last year." He even went as far as openly wondering if his developers were working for other companies while collecting a check from him.
He then accused his content writers of "exclusively using AI to write." Something he said he could do in "30 minutes of an eight-hour workday" and suggested increasing productivity "30 to 50 times our normal production."
Sitting comfortably?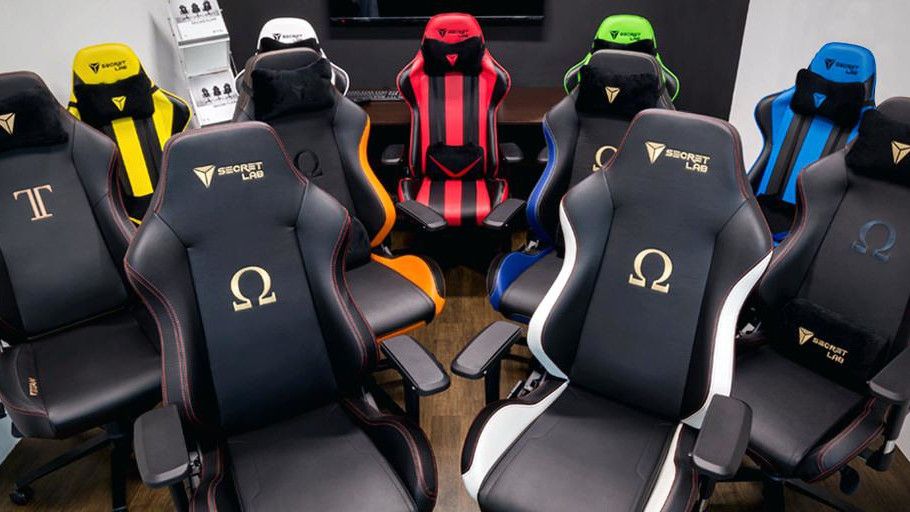 Best chair for gaming: the top gaming chairs around
Best gaming desk: the ultimate PC podiums
Best PC controller: sit back, relax, and get your game on
Clarke spoke to employees who were single and working mothers with issues finding adequate child care to meet the new return-to-office mandate. He expressed concerns that these parents might not be able to meet the company's expectations because, as he puts it, being a full-time employee and a primary caregiver is "neither fair to your employer nor fair to those children."
A spokesperson for Clearlink told Motherboard that this whole issue was "internal Clearlink business" and the forced return-to-office policy to help the company accomplish its "collective goals."
Before you cast judgment, it does seem like rich, out-of-touch CEOs are having a hard time out there. MillerKnoll CEO Andi Owen recently apologized for a rant leaked online after employees called her out for giving herself a six million bonus after she announced that the rest of the company would not be receiving their yearly bonuses. She told them to "leave Pity City" and "let's get it done."