Both Corsair and Hyte are all about slapping "brains" on everything right now when it comes to PC building. Both companies are soon to launch new, smart control systems for PC builders, which will help us keep tabs on everything that's going on in your system. That's alongside full cooling and lighting ecosystems, fans, AIO cooling solutions, and RGB lighting strips to match.
At Computex today, Corsair announced its upcoming iCue link hub and cooling ecosystem that it says is set to "change the way PC building works forever." Maybe that's a little dramatic, but essentially we're getting a bunch of modular case fans, and the Hydro X cooling system, that all feed into the System Hub—a dinky little "brain" that controls everything—with just one wire.
"A built-in microcontroller in every individual iCUE LINK component acts as a "brain" that communicates with the System Hub," says Corsair, "enabling a generational leap in system intelligence."
The upcoming QX fans come in 120mm and 140mm, with each one having its own "brain"… or, y'know a sensor. Yeah, it's called a sensor guys, not a "brain".
But what that means is that you'll be able to read not just the system's temperature as a whole, but the temperature of each fan individually. For reasons. It also keeps track of fan speed, and the iCue Link tech means you can jam them all together with proprietary connectors, rather than having cables spread everywhere.
You can have up to seven fans linked together, all feeding into the iCue Link System Hub and connected up with just one PCIe cable.
"The system gets smarter still with the Hydro X cooling system, " a Corsair spokesperson says, "with the GPU block, the pump, the CPU fan also all connected on that one wire system."
Senior Director Harry Butler promised me Corsair's new iCue wasn't going to be "yet another AI gimmick" trying to upsell us PC parts and the like, and I'm really glad that's not the case—could you blame me for asking, though? Instead we get smart PC parts that mean a heck of a lot less wires. The iCue Link System Hub is a neat little trick, and I mean that in every sense of the word.
In the same vein, Hyte is bringing us a bunch of new Powered by Nexus components, along with the Nexus Link, which, like the new Corsair kit, adds a similar single cable standard to the PC building process. The Portal, through which all the Powered by Nexus components link to your machine, does much the same as the iCue Link System Hub. Hyte's fans also have temperature sensors, but come with the addition of orientation sensors.
I mean, you could just look at which way up your fans are, but the Nexus Link tech means just you don't have to. Oh, and the proprietary connections all link up via magnets, which is pretty nifty. We really are living in the future, are we not?
Your next upgrade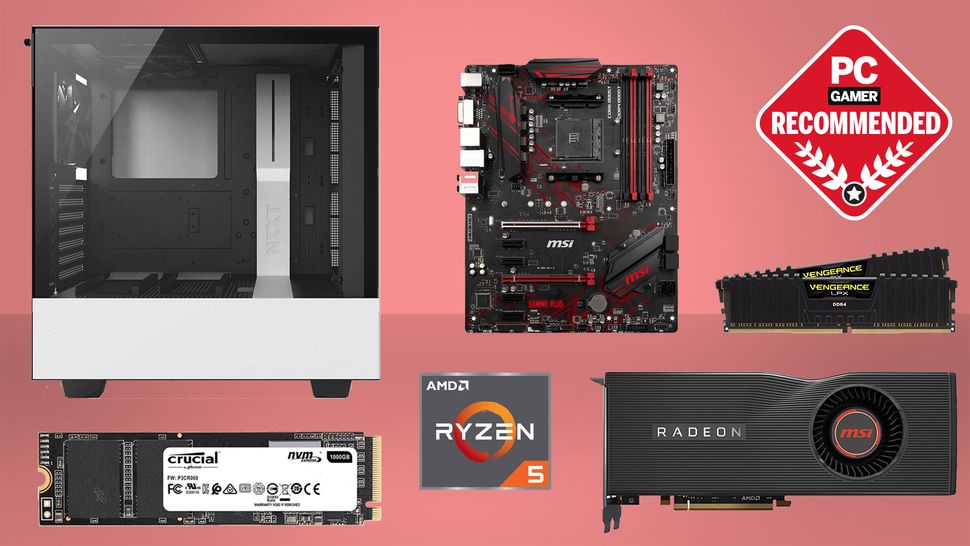 Best CPU for gaming: The top chips from Intel and AMD
Best gaming motherboard: The right boards
Best graphics card: Your perfect pixel-pusher awaits
Best SSD for gaming: Get into the game ahead of the rest
Hyte is going for universal hardware support with its software, too, so if you have a favorite keyboard you just don't want to give up, the company won't make you do so in order to get with the RGB pretties. Which is nice of them. All this pales in comparison to the announcement of my new favourite thing when it comes to naming conventions, the Thicc Q60 and Thicc FT12—its upcoming AIO solutions.
The iCUE Link and ecosystem, including the System Hub, will be coming in June 2023. Hyte will follow behind with its Nexus Link and Portal tech, as well as the Thicc AIO in September 2023.