Best of the best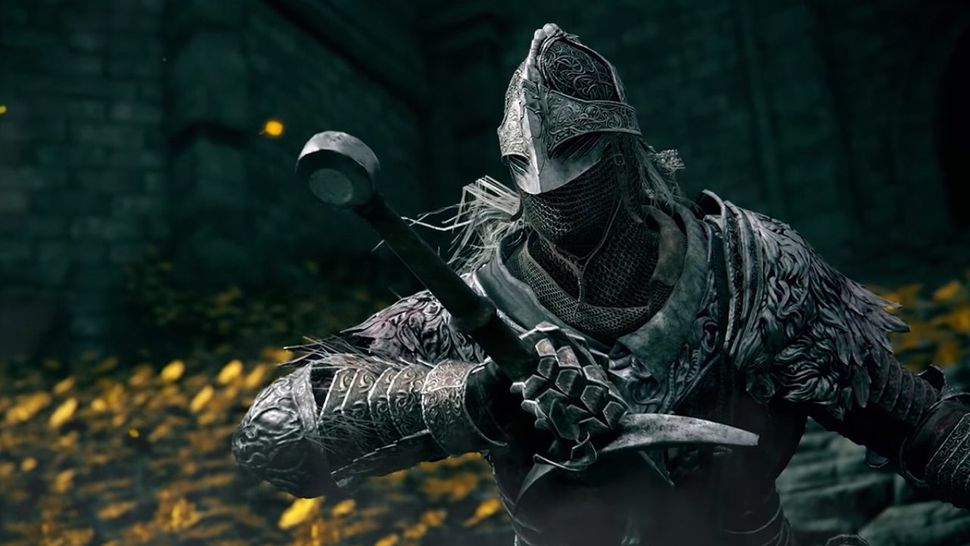 2023 games: Upcoming releases
Best PC games: All-time favorites
Free PC games: Freebie fest
Best FPSes: Finest gunplay
On an average day about a dozen new games are released on Steam. And while we think that's a good thing, it can be understandably hard to keep up with. Potentially exciting gems are sure to be lost in the deluge of new things to play unless you sort through every single game that is released on Steam. So that's exactly what we've done. If nothing catches your fancy this week, we've gathered the best PC games you can play right now and a running list of the 2023 games that are launching this year.
Bone Dust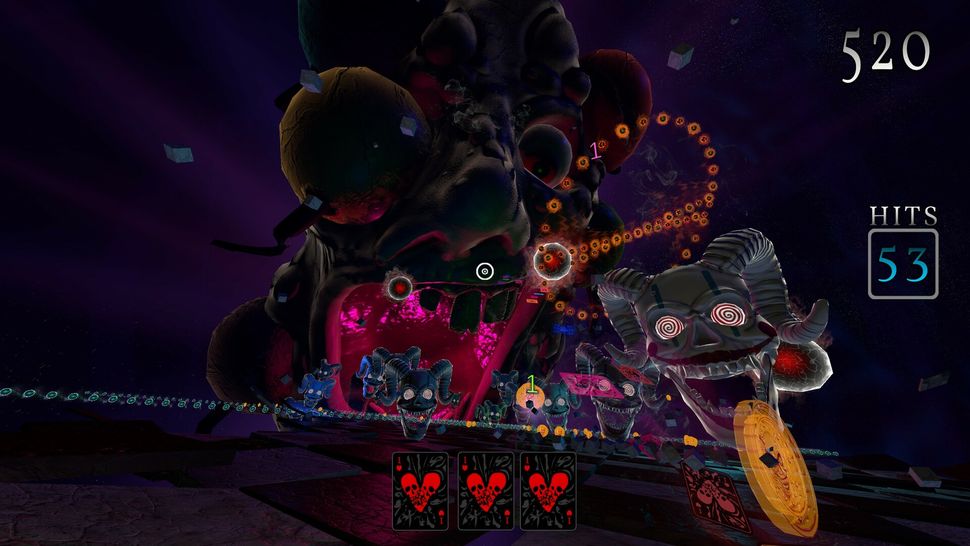 Steam‌ ‌page‌ ‌
Release:‌ February 22
Developer:‌ Platonic Partnership
Launch price:‌ ‌Free
If the grim psychedelia of Devil Daggers is too normie for you, Bone Dust is a new first-person bullet-hell shooter with a truly nauseating art style. Developed by Finnish studio Platonic Partnership (also responsible for fascinating oddities like Lydia and Voltage High Society), Bone Dust is about lobbing rapid burst packs of cards at "horrendous enemies" that resemble DeepDream's sordid imagining of a circus. Don't fret: this ain't a card game. Like Devil Daggers you're locked in a simple large arena where you'll dodge projectiles and shoot encroaching baddies. It's a freebie, Early Access affair: the current build has one arena and one boss fight, but more will be added during the "1-3 month" development period.
Akka Arrh
Steam‌ ‌page‌ ‌
Release:‌ February 21
Developer:‌ Llamasoft Ltd.
Launch price:‌ ‌$20 |‌ ‌£16.75 |‌ ‌AU$29.50
This new shooter from arcade legend Jeff Minter is a recreation of an abandoned Atari arcade prototype that was deemed too difficult for 1980s audiences. Nowadays it's not the obscurity it used to be: a ROM leaked in 2019, and the 1982 game appeared in the Atari 50: The Anniversary Celebration. This "modern take" is probably the best way to play Akka Arrh for all except a select few retro buffs. Glazed in Minter's signature CG surrealism, the objective is to shoot at and survive waves of enemies, while also preventing those enemies from building towers. There are 50 levels, and by all reports it's a tricky game to wrap your head around at first, but perseverance is key. As always with Minter outings, it's a true sight to behold.
The Pale Beyond
Steam‌ ‌page‌ ‌
Release:‌ February 25
Developer:‌ Bellular Studios
Launch price:‌ ‌$20 |‌ ‌£15.07 |‌ ‌AU$26.55
The Pale Beyond is about surviving a doomed polar naval expedition. That's a terrifying prospect, but it gets worse: not only are you suffering these extremely inhospitable conditions, you're also expected to help the rest of your crew survive. That means bitter resource management, excruciating decision making, and peace brokering between your out-of-sorts companions. Jody spoke to the creators of The Pale Beyond a few weeks ago and they've definitely done their research on a handful of historical polar survival stories, so expect a tense, doomladen survival experience akin to say, Frostpunk. Too much serotonin? Try this.
Pocky & Rocky Reshrined
Steam‌ ‌page‌ ‌
Release:‌ ‌February 24
Developer:‌ NatsumeAtari
Launch price:‌ ‌$27 |‌ ‌£22.49 |‌ ‌AU$39.55
It's the Pocky & Rocky revival you've been waiting for! While Reshrined closely resembles the old 1992 SNES top-down shooter, it's actually an entirely new game. Studio NatsumeAtari has remained true to the original's colorful 16-bit pixel art, and the game is functionally the same, with Pocky (a Shinto shrine maiden, according to Wikipedia) and Rocky (a tanuki, of course) moving around gorgeously illustrated fantasy arenas popping off all manner of whimsical foe. Two-player cooperative play is probably the highlight here, but if you love retro action but dislike the associated difficulty, there's an "extra easy" mode too.
File Destined
Steam‌ ‌page‌ ‌
Release:‌ February 25
Developer:‌ Metavision Studio
Launch price:‌ ‌$7.19 |‌ ‌£6.02 |‌ ‌AU$10.61
It's been a while since I featured an indie horror in this column, but rest assured: they're still coming thick and fast. File Destined was among last week's roster, and it mostly stands out for its gorgeous graphics, powered by UE5. You play as Oliver, an investigator tasked with exploring a creepy old mansion, where he'll need to solve puzzles, avoid too much darkness, and occasionally bear witness to various terrifying phenomena. Very much par for the course, then, but if you're a fan of the modern Resident Evils, or the recent Fobia, this is a short scare for not many bucks.