Black Friday is one of the best events for picking up a new gaming PC, component, or peripheral and saving a nice chunk of money at the same time. Countless retailers will all be clamouring for your cash so it's important to know how to spot a good deal on the latest and last-gen tech, and which sites offer the best price protection schemes.
So I've put together a suite of detailed pages designed to help keep you and your money safe this Black Friday:
But first, let me say a little about about CamelCamelCamel. Despite its bizarre name, this is an invaluable tool when shopping at Amazon. I use it as a browser extension and with just one click, it will show me the price history for whatever product I'm looking at. This is really useful for spotting whether a seller suddenly increased the price before the sales, to make the discount look better than it is.
And because all the major online retailers keep track of each other's prices, you can use the information you've gleaned from CamelCamelCamel to judge if another site is trying to fool you into thinking you're getting an amazing bargain.
I can't over-emphasis just how useful this tools is for checking if a retailer has been playing about with prices. We all use it in the PC Gamer office and I strongly recommend you do too!
Advice on getting a Black Friday gaming PC
Now let's consider gaming PCs. For many people, buying a complete pre-built system is the easiest way to get into PC gaming or upgrading an old computer. But when they pack in so many different parts, all with confusing names and codes, it might seem like it's a major task telling what's super hot and what's absolutely not.
Fortunately, it's actually not too difficult a challenge. The most important part in a gaming PC is the graphics card and in this year's sales, you should only be considering any deal that uses an AMD Radeon RX 7000-series or Nvidia GeForce RTX 40-series. For standard 1080p gaming, you'll want an RX 7600 or RTX 4060 as an absolute minimum.
And because these are budget/entry level models, it means you shouldn't be paying any more than $1000 for a gaming PC sporting one of these GPUs. Obviously, the more powerful the graphics card is (indicated by the 'size' of the model number), the easier it will be for the PC to run games at a higher resolution or better quality settings. Some of the older models are still very good but you shouldn't be paying for one in a new PC.
In terms of RAM and storage, that's really easy: don't accept anything less than 16GB of memory and a 1TB of SSD. If you're going to spend more than $1500, at least one of those figures should be double.
The most complicated part is the CPU because it's not as simple as saying 'go with the latest generation' as older parts will perform almost as well. That said, some retailers will be selling PCs with processors three years old at the current models' prices, which you should definitely avoid.
In the sub-$1000 segment, you can probably expect to see a 12th generation Intel processor and a Ryzen 5000-series CPU from AMD. Once you go more expensive, the chips should be the most recent releases from either vendor, though Intel has only just started selling its 14th gen models, and I would only consider gaming PC deals that included DDR5 RAM unless you're looking at the budget end of the spectrum.
Advice on getting a Black Friday gaming laptop
Much of what I've covered about gaming PCs applies to laptops, although you've now got the added complication of the screen. However, most gaming laptops tend to have very similar panel sizes (typically around 16 or 17 inches) so the things to look out for are the resolution, refresh rate, and type of LCD display used.
Starting with the easiest feature, you can expect to see refresh rates of 120Hz or more on just about every gaming laptop in the sales. If it's anything less than this, look elsewhere as there will be plenty on offer.
It's a similar story with the panel type, as they will either use IPS or VA. The former has better colors and viewing angles, whereas the latter tends to be brighter and with a higher contrast ratio. I personally prefer IPS screens but there are plenty of VA fans in our office!
The biggest thing to watch out for is resolution. Under $1,400, you'll mostly be getting 1080p which is absolutely fine, because the graphics chip used in such models will be best suited for that resolution. At 1440p or higher, the laptop will need to be sporting an RTX 4070 or 4080 GPU to run games well at that setting.
Probably the most complex aspect with gaming laptops, regarding getting a good deal, is the CPU as both AMD and Intel offer a multitude of processor variants, all with confusing names. The best thing to look out for are -H, -HS, or -HX models, such Intel's Core i5 12450H or AMD's Ryzen 9 7940HS.
These model codenames tell you that they are CPUs with the highest power limits in the laptop segment, so they'll cope with games far better than the -U models, for example. And speaking of power, let's go back to the graphics chip.
Double-check the GPU's maximum power limit (usually listed at TGP) because you can have two laptops, both with an RTX 4050, but if one is rated at 115W and the other is just 50W, then there will be a huge difference in gaming performance between the two. If there's no information about the GPU's power, move on and check out another deal.
Advice on getting a Black Friday gaming PC components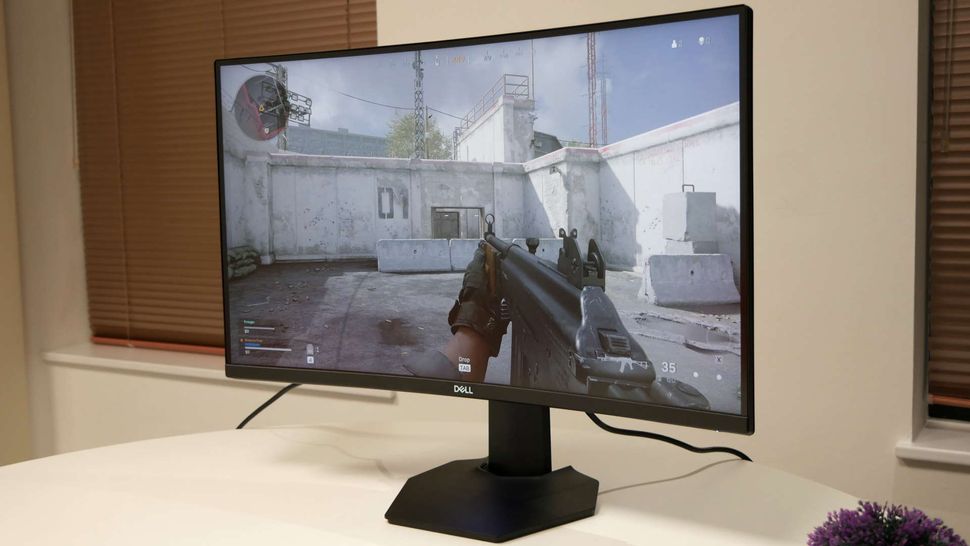 You'll be sure to see all of the usual PC components (CPU, motherboard, graphics card, RAM, SSD, etc) on sale in this year's Black Friday event. Intel isn't planning on releasing any new desktop CPUs for a while, so you might not see many huge deals, but with sales of parts being sluggish this year, you may well get something good.
Ensuring that you're getting a good deal on these is much easier than it is with a complete gaming PC, as you can directly compare individual parts and track prices using CamelCamelCamel.
That said, you might be tempted by a bargain on an older model graphics card and unless it is really cheap, I strongly suggest you avoid anything other than an AMD Radeon RX 6000-series and an Nvidia RTX 30-series, or newer. This is because the pace of change in modern games means some of the best features or performance won't be in reach, simply because the GPU doesn't have the latest tech.
As far as storage is concerned, I wouldn't bother with a PCIe 3.0 SSD as the latest PCIe 4.0 ones will work in older motherboards and are just as cheap. A fast 2TB SSD will be around the $100 mark or lower, and 1TB drives should be around half that figure (though not exactly 50%, as they're in huge demand).
It's looking like gaming monitors are going to be the hot item this year, with prices tumbling across all sizes and types of screens. That also means there will be a lot of items not worth considering and given the vast array of combinations of panel size, type, resolution, and refresh rate, it's likely to be a bit of a minefield out there.
But you can trim things down a bit. OLED monitors offer superb image fidelity but are still very expensive, so the bulk of the deals are going to have IPS or VA panels. As mentioned before, both have pros and cons, but neither will be a really bad purchase. Gaming monitors these days also come with high refresh rates, so anything less than 120Hz and you can just ignore it.
Really good 1080p monitors will be less than $180, whereas 1440p should be under $350. You can get 4K screens at that price but they won't have a high refresh rate; a $300 4K monitor would be fine for office work but not so hot for gaming.
What to know about price protection during Black Friday
It's worth noting that the vast majority of online retailers don't offer any kind of price protection. In other words, if you purchase an item at the start of Black Friday but see it cheaper later on, almost none of them will refund the difference.
Newegg did have a price protection scheme earlier this month, but that has now ended. However, Best Buy does have a system where if you spot your purchase cheaper than when you bought it from that retailer, you can request an item return.
Black Friday deals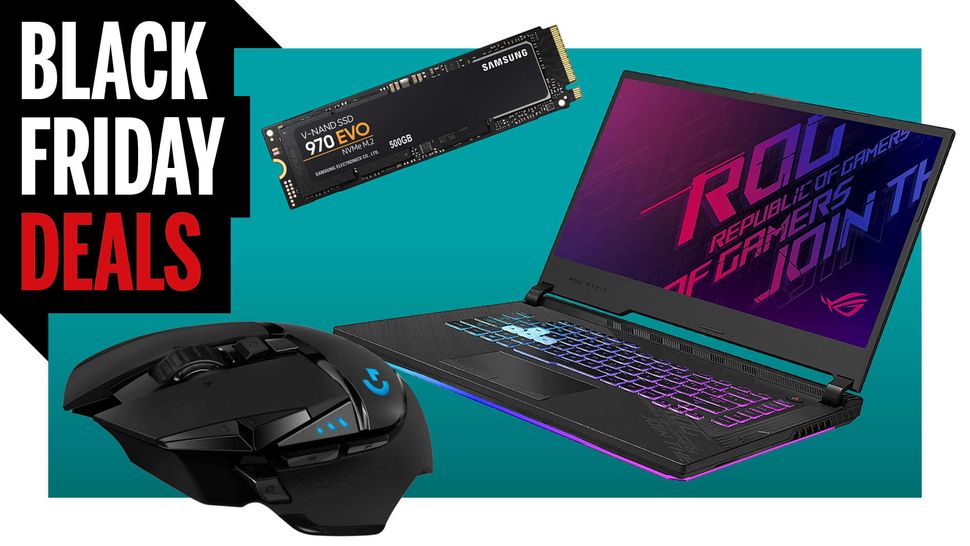 Best Black Friday PC gaming deals: All the best discounts in one place
How to avoid overpaying on a Black Friday gaming laptop deal: How much to pay, and where to buy from
How to spot the best Black Friday prebuilt deal: Don't pay over the odds for a PC this year
Amazon, Walmart, and many others will only let you return something if it's faulty or ordered in error. So it's important to remember this: You don't have to buy anything in the sales. No matter how large the discount is, never forget that retailers aren't reducing prices purely for your benefit.
On the other hand, if you're definitely out to get a new gaming PC or specific component, you may feel tempted to wait until the last minute of the sales, to try and grab a special bargain. Doing so always runs the risk of the item going out of stock and we've already seen this numerous times with the pre-Black Friday deals.
Approach the whole event with a clear view as to what you want to get and stick firmly to a budget. While it's fine to allow yourself a leeway of, say, 10% more to cover any small differences in prices, resist the temptation to suddenly spend another $100 on a graphics card simply because that model is on sale.
Here's to a happy and safe Black Friday!